Welcome to The Ladies Golf Tour – 2024 Series
Welcome to the Ladies Golf Tour 2024. In association with our sponsors, we are delighted to announce our series of ladies' golf pairs events in the United Kingdom.
Our events are designed to provide you with a pairs tournament experience which is well organised, great fun, includes an element of competition as we have some fabulous prizes and most of all the opportunity to spend time with like-minded women golfers.
Founder of the Ladies Golf Tour, Caia Slater is an avid golfer who enjoys the many benefits of the game. Caia's whole family play golf together, including her 13 year old son and 10 year old daughter whose golfing adventures are just beginning!
As an active member and ambassador for her home club of Chippenham Golf Club in Wiltshire, Caia is proud to be part of a very active and competitive ladies section, regularly competing in club and scratch league competitions.
Caia wants to champion women's golf through The Ladies Golf Tour, delivering an all- round experience tailored for her audience, at prestigious venues, with her events helping to raise the profile of women's golf.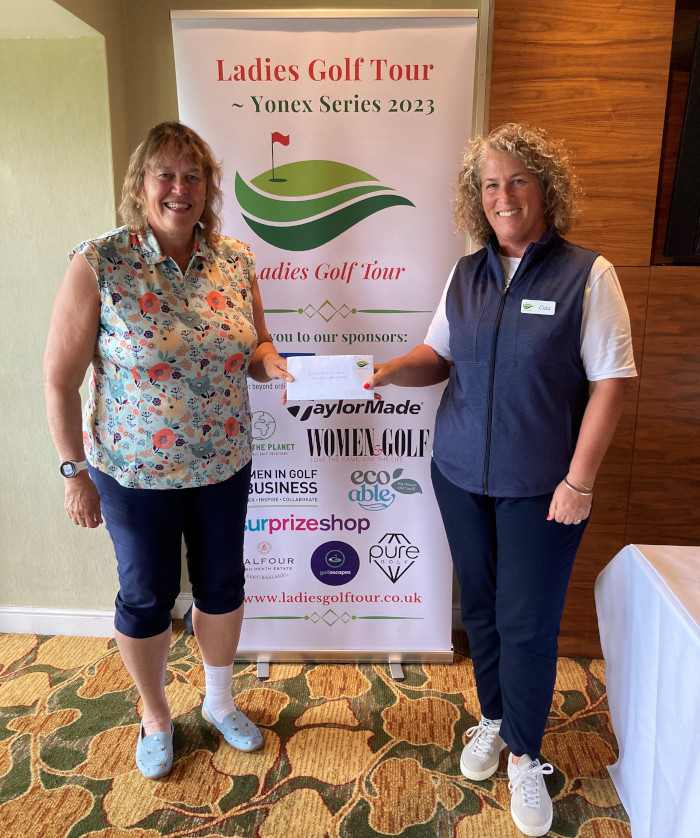 Women Golfers: Benefits
Women golfers enjoy many benefits, from improved health and fitness to meeting like- minded ladies to play social rounds or competitive tournaments, and for those in business, a round of golf is an ideal networking opportunity to build relationships and share the mutual enjoyment of the game. We invite ladies to join the Ladies Golf Tour to take full advantage of these benefits!
The 2024 series, offers you the opportunity to join us and play fabulous courses in some idyllic locations, with the added bonus that many of the venues also offer additional facilities such as world-class spa and fitness studios!
We are extremely grateful to our generous sponsors for the prizes we have for our ladies, which include TaylorMade, Women & Golf, The Surprizeshop, The Ladies Golf Lounge, Sabbot Headwear, FORE! the Planet, Eco-Able, MGP Nutrition, Balfour Winery, Golf Escapes and more.
See Sponsors Page