Meet our Sponsors – Ladies Golf Tour 2024
We are grateful for the very generous support and commitment from all our sponsors for the Tour. Sponsors play a vital role in allowing us to bring you the very best event experience. We encourage you to visit the websites of our Sponsors for insight, ideas and maybe a spot of retail therapy!

Swing Out Sister Golf are an inexpensive stylish brand with golf technology; flexibility AND bags of 'high street appeal. Their mission is to design stylish golf & active life clothing for women to enjoy both on and off the golf course
In 2023 the brand has spread its wings and now has an international family of PGA Golf stores, resorts & retailers where ladies can purchase Swing Out Sister apparel & accessories to enjoy on and off the fairway.
Visit the www.swingoutsistergolf.com website for further details

TaylorMade Golf continues to deliver products that help players of all skill levels reach their potential. TaylorMade are a huge supporter of women's Golf and are generously sponsoring Goody Bags and Prizes for us in 2024.
TaylorMade, are increasing their focus on personalization and custom fitting. Their fitting experiences are completely golfer centric, and will fit you for the setup that is right for you.
Visit the TaylorMade website for further details.
'Women in Golf & Business' is to bring the wider benefits of golf to professional women, enabling the opportunity of broadening their network, influence and impact, while also realising the internal benefits of playing golf – increased focus, self-confidence and overall wellbeing.
Visit the wigb.co.uk website for further details.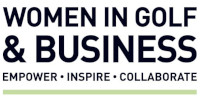 Fore! the Planet partners with golf clubs who are committed to sustainability. There is an exciting range of golf products, designed by industry experts and manufactured using recycled materials.
Visit the foretheplanet.co.uk website for further details.
Visit the foretheplanet.co.uk website for further details.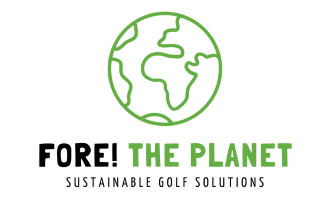 Golf Escapes are golf holiday specialists who offer a personalised service helping individuals and groups find their perfect golfing getaway.
GolfEscapes are our official travel partner for The Ladies Golf Tour in 2024, managing all our bookings with venues, offering you protection and peace of mind.
Visit the Golf Escapes website for further details
Sabbot Headwear offers the most beautiful range of knit hats and accessories for sports and leisure wear. These highly fashionable knits are of the highest quality, comfortable to wear, ensure cruelty free and wherever possible vegan materials are used.
They are the only headwear company approved as a "Fur Free Retailer".
Visit the Sabbot Headwear website for further details.

Women & Golf is an online information hub providing information for women golfers. Why not join their Member's Club for extra perks and surprises.
Women&Golf have supported us with magazine articles, Goodies for the Goody Bags and promoting our events in 2023. We are very grateful for the support shown to us by Emma and Jane and look forward to continuing to work with them in 2024!
Visit the Women & Golf website for further details.